Mercy Medical Angels
4620 Haygood Road
Suite 1
Virginia Beach, VA 23455
Phone: 888-675-1405
Mission
Ensuring Americans living in poverty or rural areas, who lack monetary means, are able to travel to distant medical specialists for life-saving care and treatment.
Real Life Story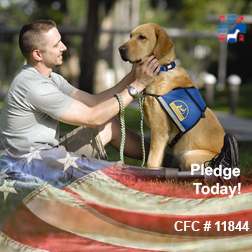 A Flight to Remember

Jack was adopted from China in 2014 when he was two-and-a-half years old. He was born with gastrointestinal issues. Doctors in China performed multiple surgeries, but they were unsuccessful.

Jack's adoptive parents, Heidi and Dustin, worried about Jack's health. Jack was severely underweight and behind the growth curve. Worse, the previous surgeries needed correction.

Heidi and Dustin live in Charlotte, NC. None of the local hospitals could fully help Jack. There was a doctor who specialized in colorectal surgeries for internationally adopted children, but this doctor was in Columbus, OH.

They were already on a tight budget, and travel seemed out of the question. A social worker at Nationwide Children's Hospital posed a potential solution: Mercy Medical Angels. There was a good possibility that they could assist with flight costs. This possibility soon became a reality.

Heidi and Dustin were worried that the memories of previous surgeries would frighten Jack. Luckily, Jack immensely enjoyed the flights. He was enthusiastic about the planes and the runway, and even got to drink a soda. This diverted his attention from the upcoming operations, and helped ease the pain on the way back.

Heidi and Dustin are very grateful to Mercy Medical Angels for the help. "You made a very difficult trip one of special memories."